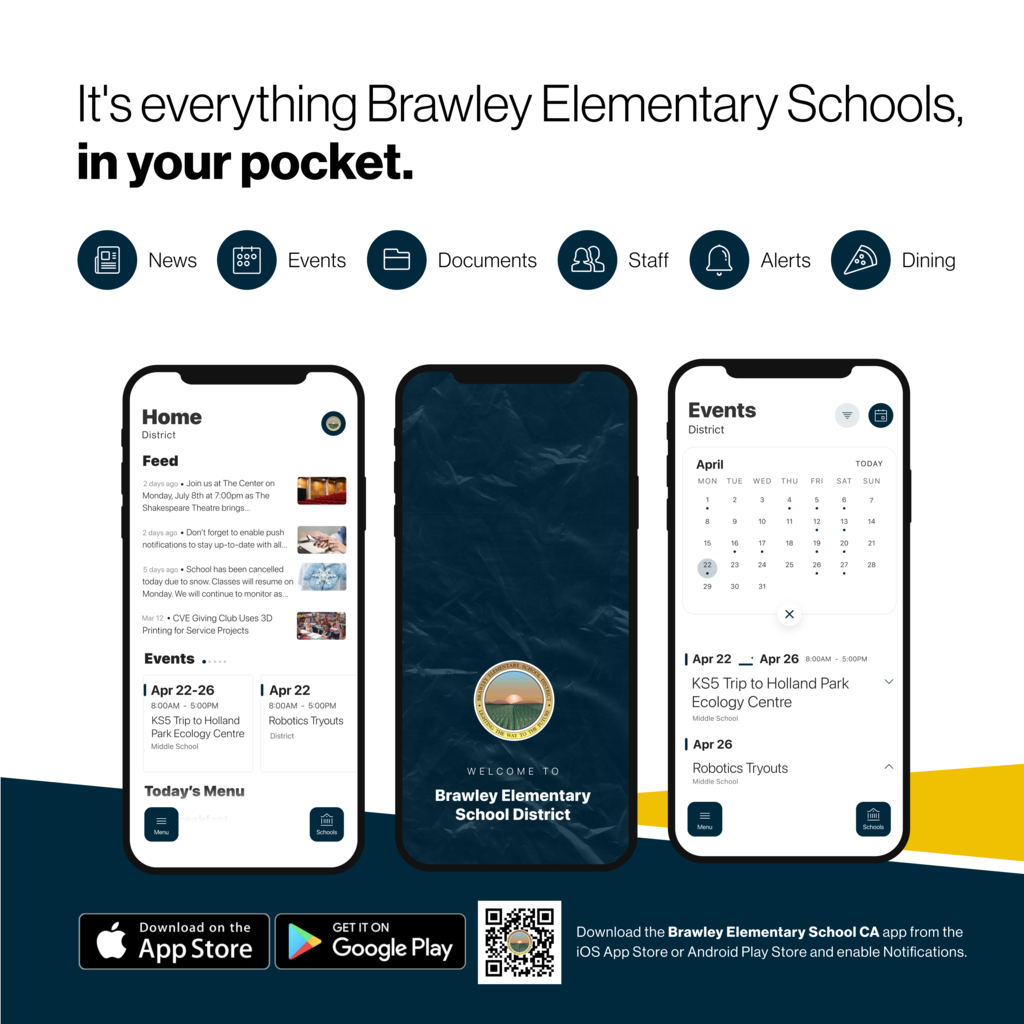 ATTENTION PARENTS: School Site Council Elections are now Open! Voting closes on Thursday, September 22, 2022 You may vote using the link below or in person at the school's front office.
https://forms.gle/hdHc2biwavWNsMgXA
ATENCIÓN PADRES DE FAMILIA: ¡Las elecciones del consejo escolar ya están abiertas! La votación cierra el jueves 22 de septiembre de 2022 Puede votar utilizando el enlace a continuación o en persona en la oficina principal de la escuela.
https://forms.gle/hdHc2biwavWNsMgXA
ASB Candidates Mandatory Meeting on Friday after school in Room 42

We are hiring classified positions! - Bus Driver - Senior Custodian I - Skilled Maintenance - Special Ed Bus Aide

We are hiring Certificated Positions! - Educationally related mental health services provider - Educational Specialist Administrator - Vice-Principal TK-6 Elementary Apply Now At:
www.edjoin.org/besd