We're Hiring!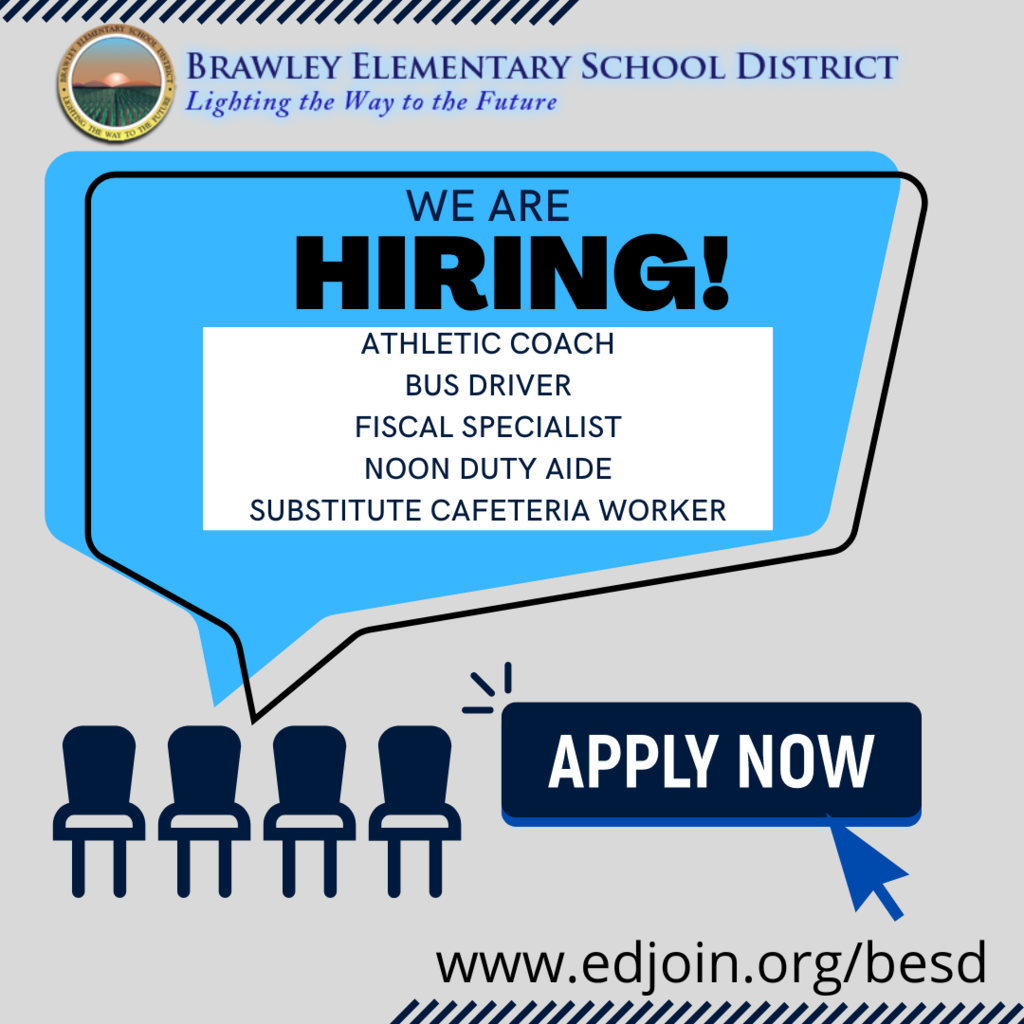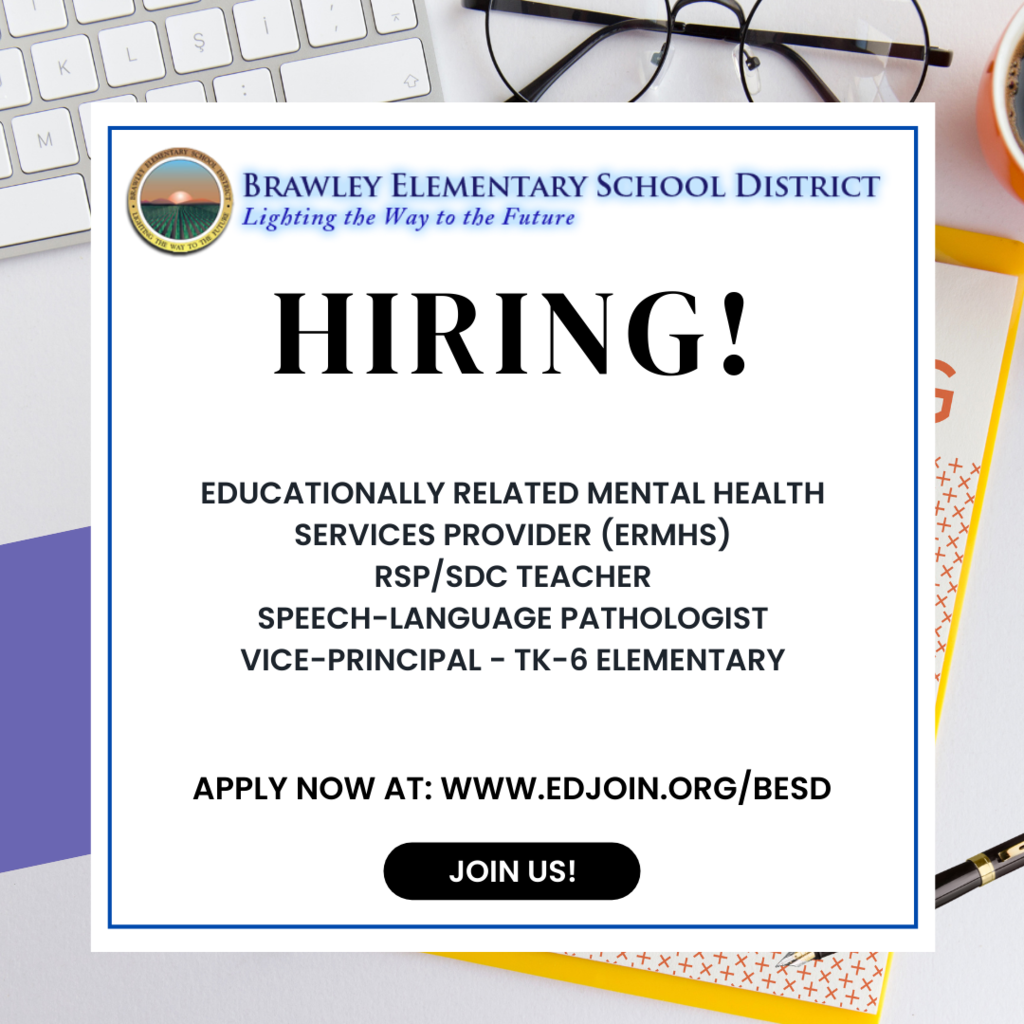 Get Connected! ACP Enrollment Event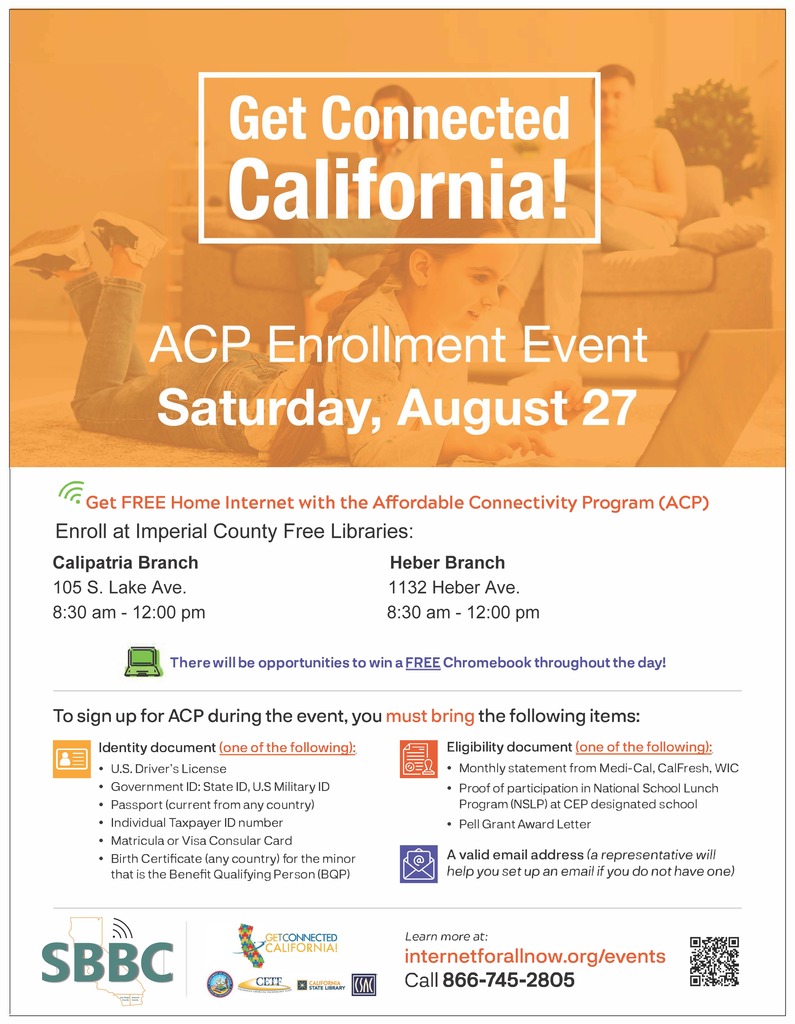 Good Morning BESD family, we have chilled water at each of our campuses and encourage refillable water bottles. Have a nice day!

Pivotal Practice Award Recognition to Social Emotional Learning (SEL) Team #Congratulations #BESD #AwardWinning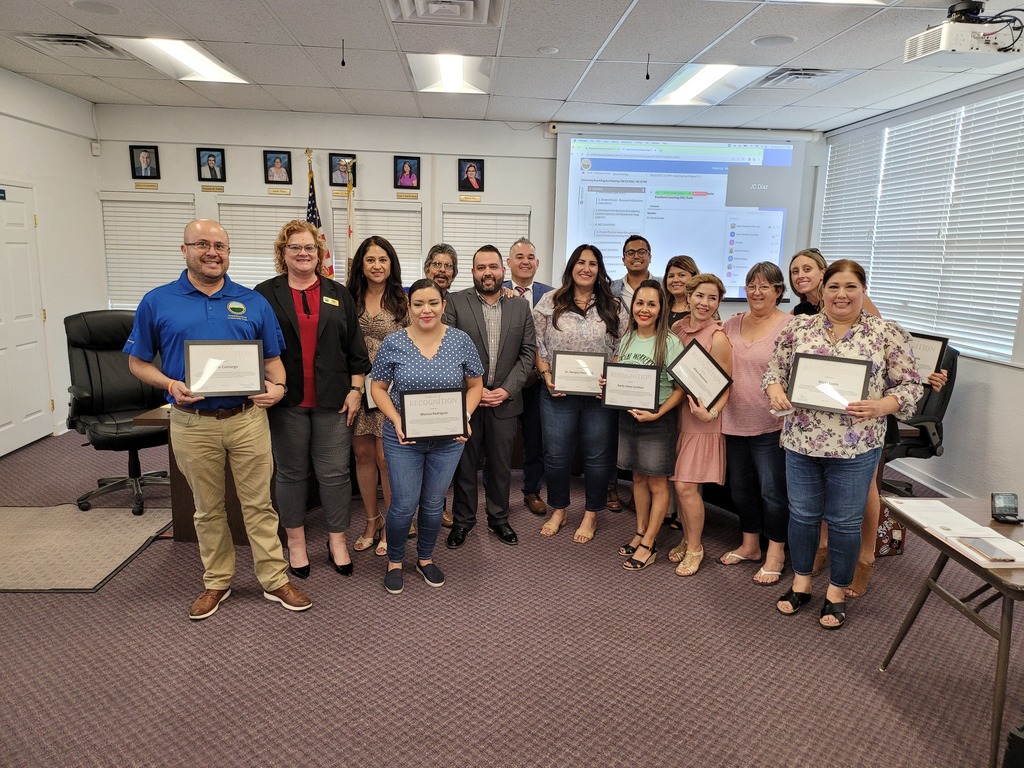 BESD Independent Study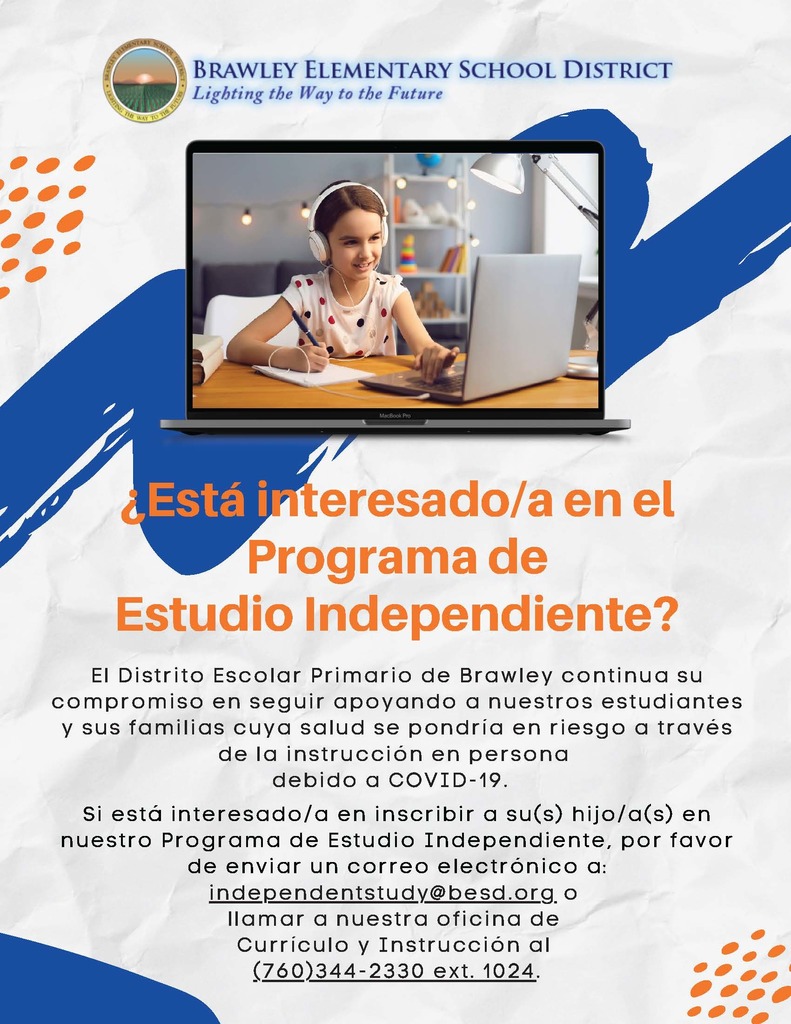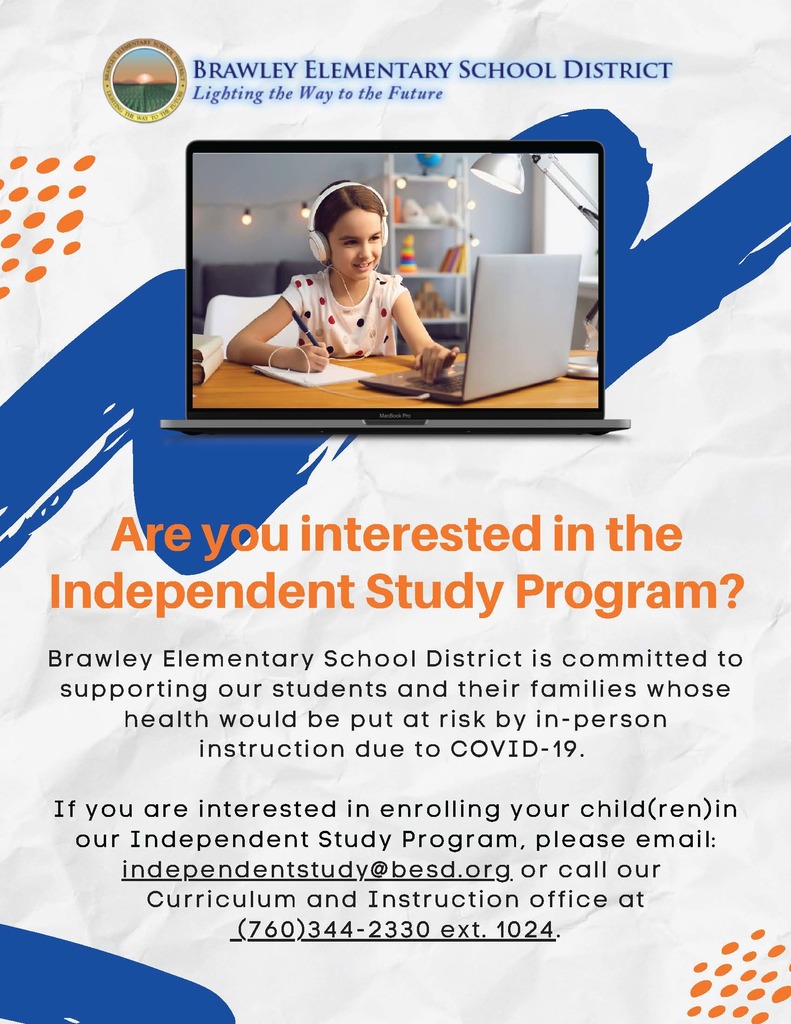 On behalf of Brawley Parks and Rec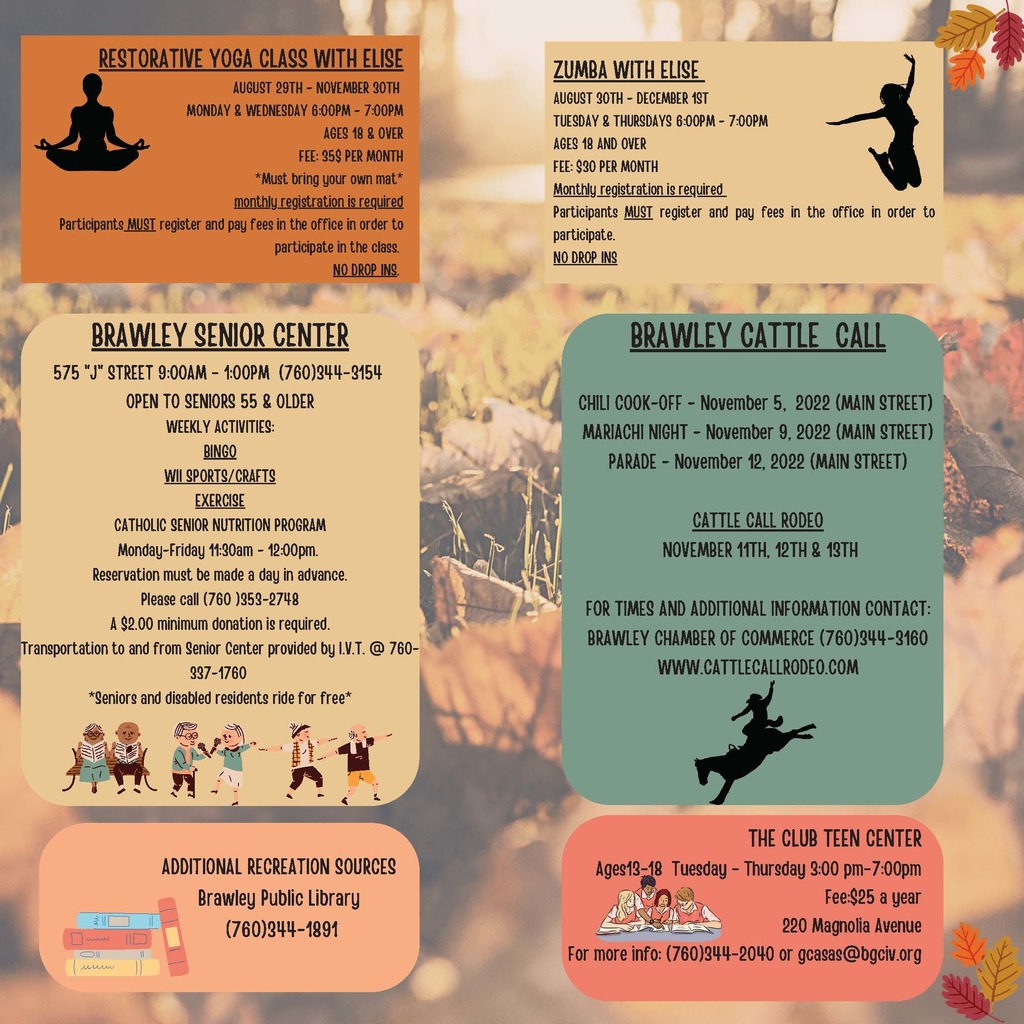 Registration Help for Parents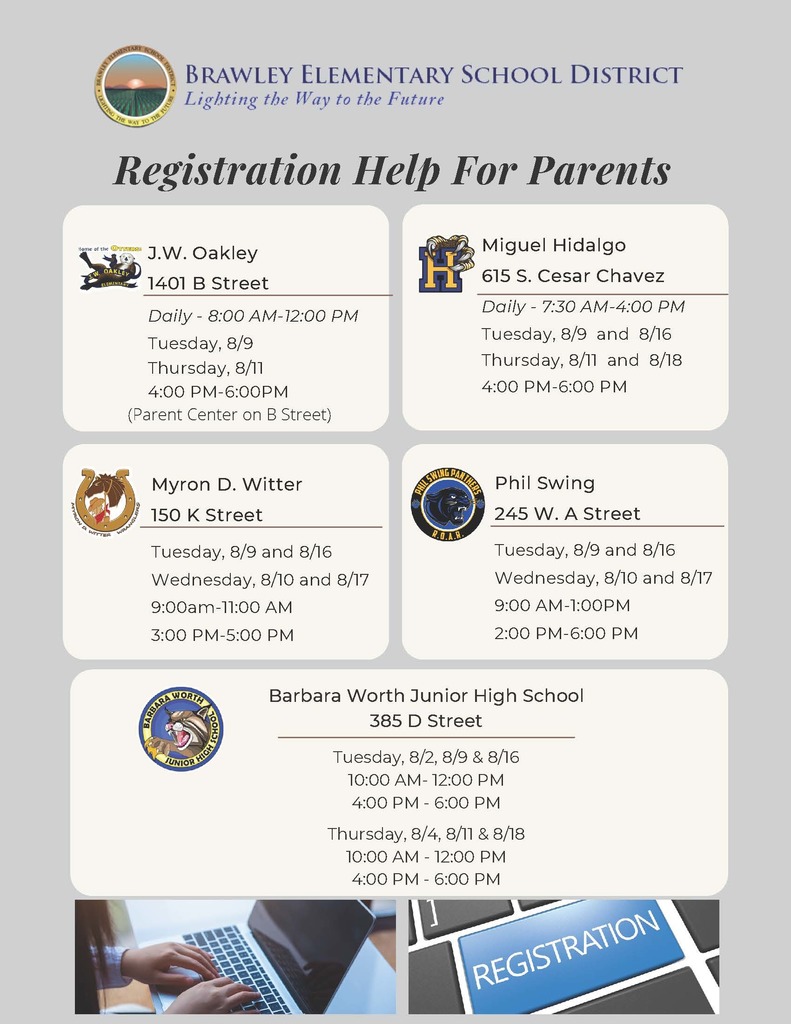 Imperial County ACSA Welcome Back 2022. Ready For The New School Year!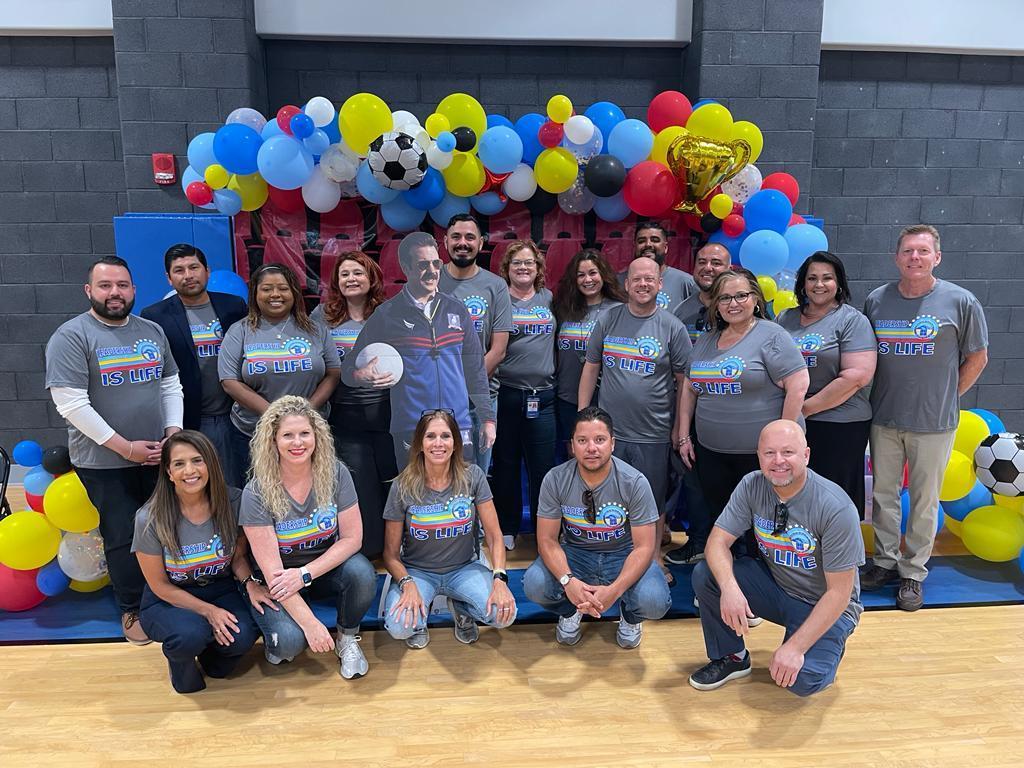 BESD School Entry Immunization Pop-up Clinics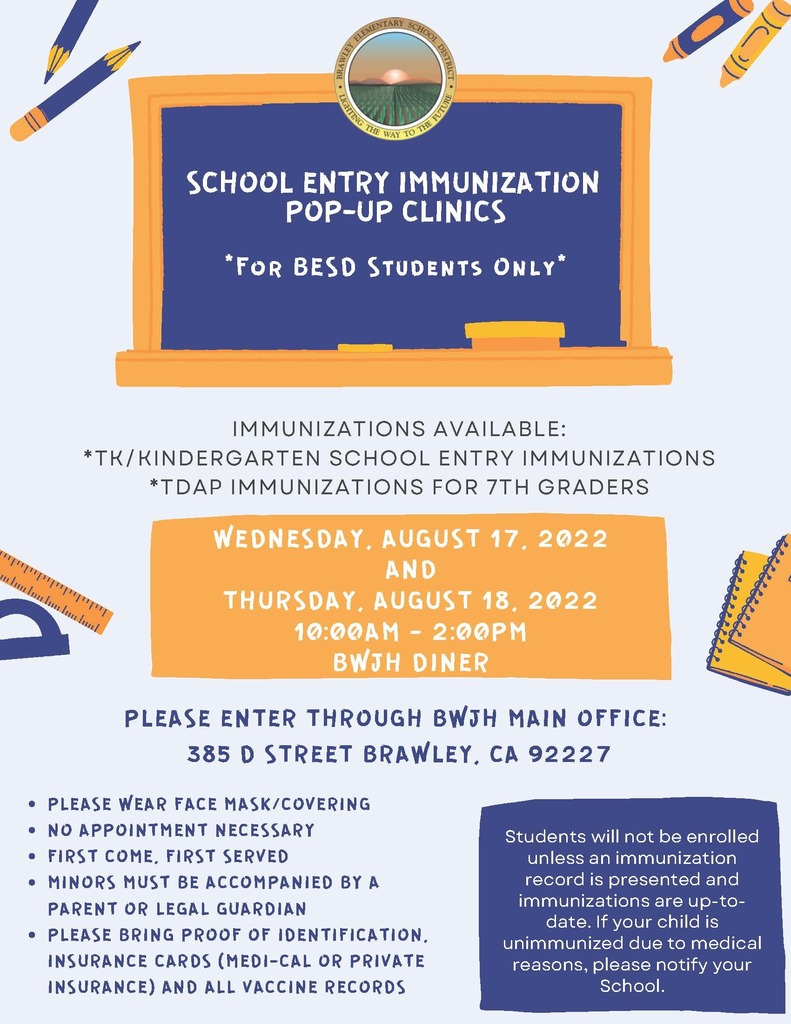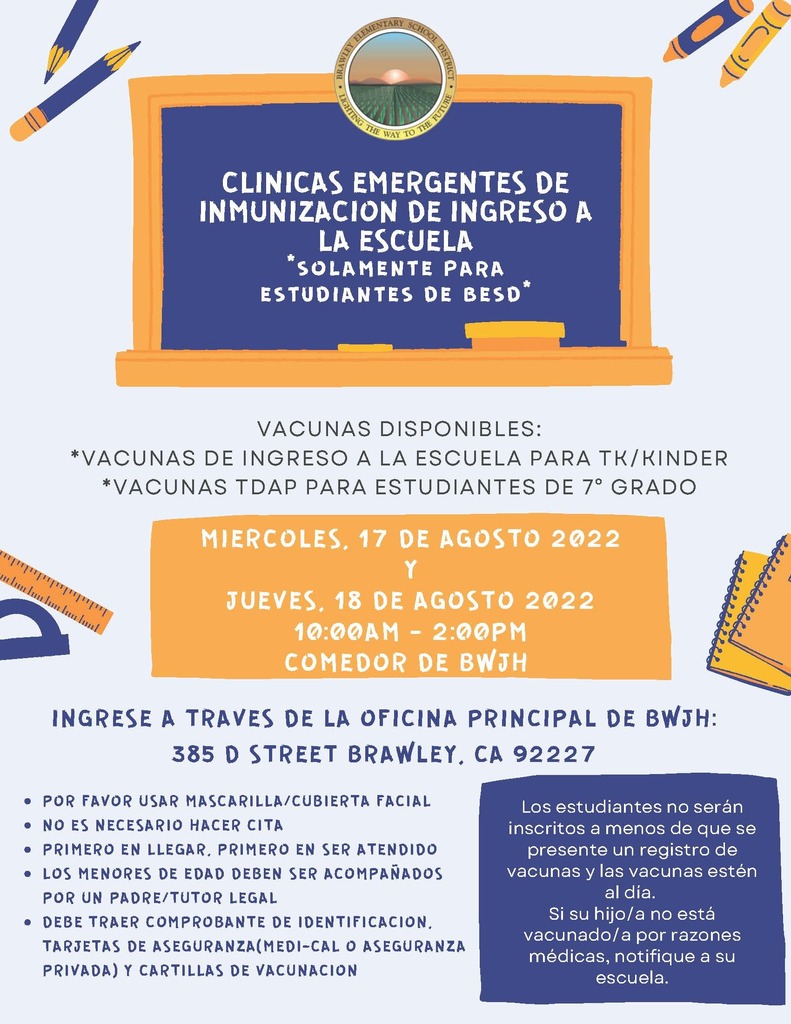 Brawley Community Covid-19 Vaccination Clinic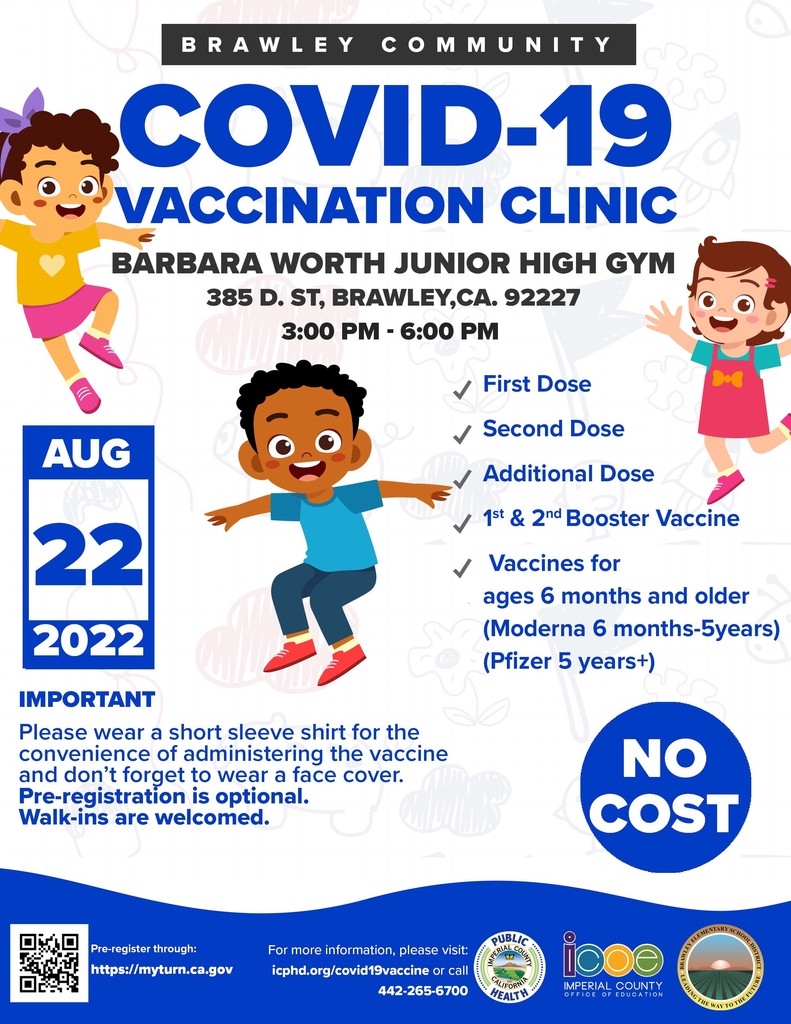 RCOE - Migrant Head Start Program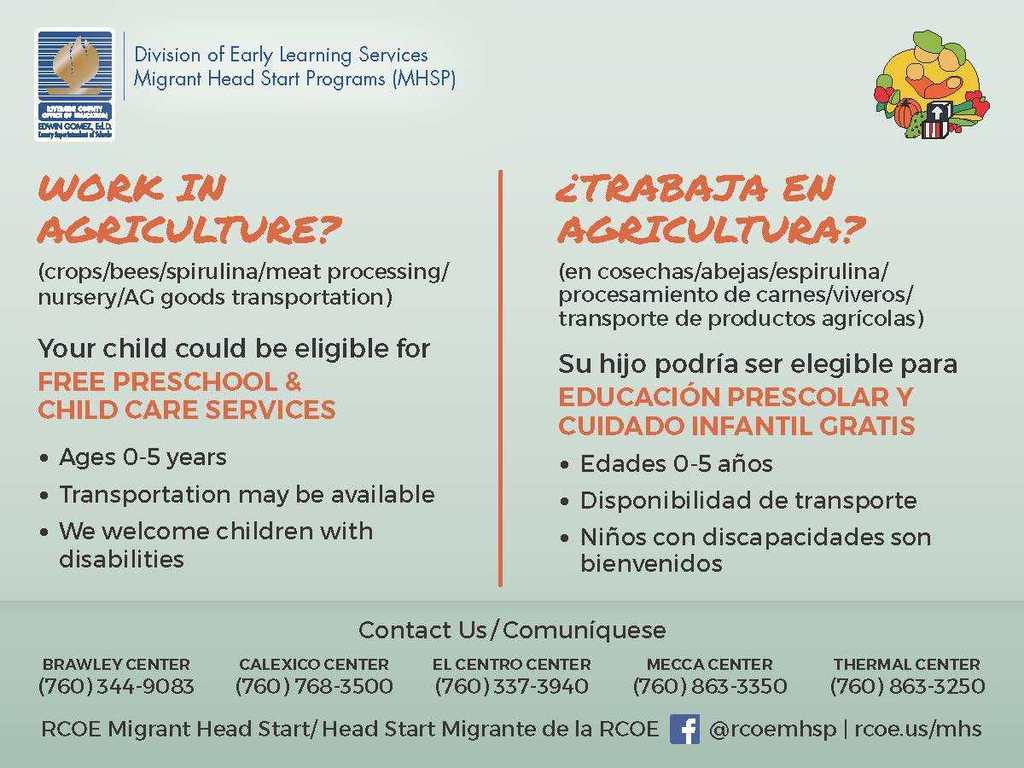 We are hiring positions!

Brawley Community Covid-19 Vaccination Clinic

We are hiring Certificated Positions! Vice-Principal TK-6 Elementary, Vice-Principal Jr High

We are hiring classified positions! - Bus Driver - Senior Custodian I - Skilled Maintenance - Special Ed Bus Aide

We are hiring Certificated Positions! - Educationally related mental health services provider - Educational Specialist Administrator - Vice-Principal TK-6 Elementary Apply Now At:
www.edjoin.org/besd